Offset Printing is another printing service we provide. Offset printing is used primarily for larger quantities on print jobs with more of a flexible timeline. Print projects such as glossy brochures, catalogs and magazines are common offset projects. Offset printing is where ink is transferred, or offset, from metal plates to a rubber cylinder or blanket, then onto the paper. The advantages of offset are higher quality and best cost-effectiveness for higher volume quantities. This kind of printing service produces rich accurate color, high quality images and photographs, with clean typeface and fine details. The more you print, the less you pay per piece, since most of the cost is in the setup. Any additional quantity costs only a few cents per sheet for paper and ink. Offset printing can take a little longer than digital printing due to the time needed for creating plates and for the ink to dry before cutting and finishing. When you need 500 or more business cards, postcards, spec sheets or flyers for a trade show, offset printing services are tough to beat for high-end quality at an affordable price.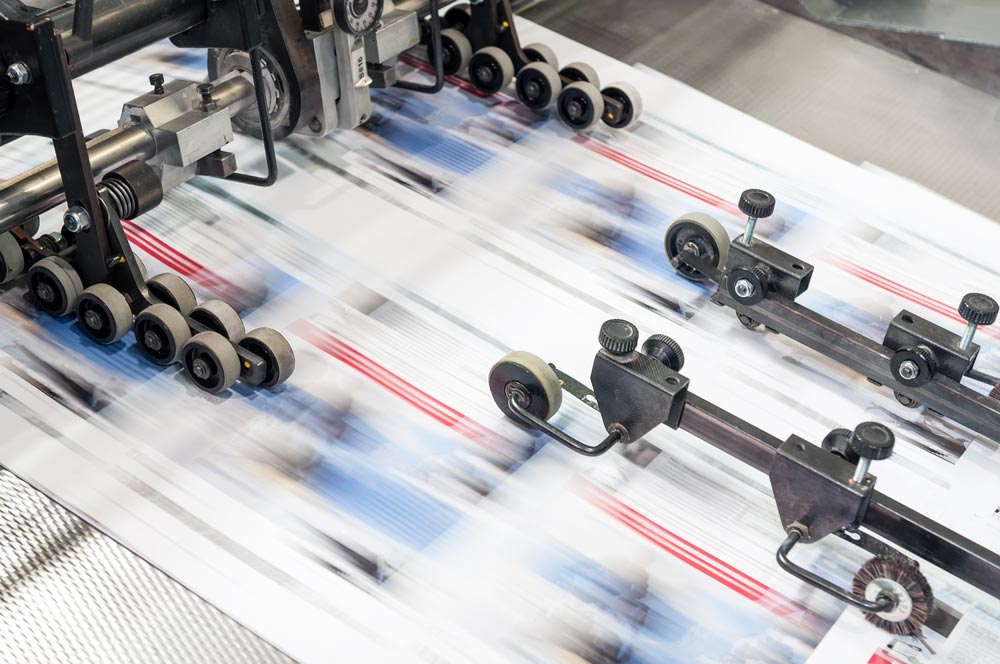 Our offset printing services include
All of our printing services can be provided from any Mac or PC file including Quark, Publisher, Photoshop, Illustrator and other popular formats. Whether you design your proof, or allow our team of highly trained professionals to design it for you, we will produce the highest full color product possible. For faster and convenient service we also provide online quoting and proofing.